After School Club
Access to the Computer Suite
Drake Primary has an After School Club for children of working families; a safe, secure place where your child can be cared for until your working day is over.
After School Club is run on our premises, in the lower part of the building; no need for any unnecessary travel to another location, children come straight from their classrooms at the end of the school day.
On arrival at the Art Room, children are greeted by our playleader, Isobel Tripp.
First stop is a drink in the school dining hall. You can of course provide your child with a snack.
The price is £6 per session.
Activities
A full range of activities is provided to keep your child entertained; arts and crafts, board games, lots of fun equipment and access to outdoor play when weather permits! Children who wish to complete homework are also supported.
Themed activities and special events are regularly scheduled, and the club has access to the IT suite, school hall, libraries and sensory room.
After School Club is open during TERM TIME from 3:10p.m - 5:10p.m Monday – Friday.
Price: £6.00 per session. Please call the school office between 8.30am and 3pm to book. Please do not make and cancel bookings via our Facebook page and email.
All fees need to be paid in advance via ParentPay.
How to Book
YOU WILL NEED TO:
Fill in a registration form and booking in form for each attending child
One week's payment is required in advance.
PLEASE NOTE: once your child has been booked into After School Club, you will need to give 24 HOURS NOTICE OF A CANCELLATION otherwise you will be charged.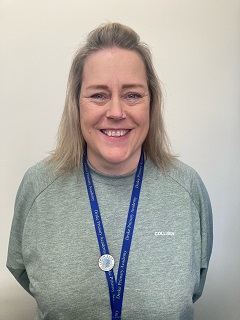 Issy Tripp
After School Club Leader
r